NOT ALL FLOORS ARE CREATED EQUAL
Taking care of your floor is an integral part in extending its life and keeping your home clean and homey
Not all floors are created equal, and they do not deserve the same cleaning treatment. Your flooring creates the foundation of your home and of your life. It paves the way between your favorite chair and your child's toy box. Your footprints show the well-worn path between your bookshelf and your bed. Taking care of your floor is an integral part in extending its life and keeping your home clean and homey. Today we are going to talk about nine different types of flooring and the best way to keep them clean.
Carpet: Carpet is probably the most common household flooring. Many homes will have carpet in at least one room. While carpet can make a home comfortable and cozy, it can also trap dirt and allergens if not properly cared for. In order to clean all the hard-to-reach spaces, enlist a buddy to help you move furniture from your carpeted area. Vacuum the area thoroughly. The best way to deep-clean a carpet is to use a carpet cleaner. You can buy one if your budget allows or you know you'll be using it frequently; however, I usually rent one. Wet carpet cleaners saturate the carpet with a wet solution and pull the dirty water back to the surface and back into the machine. This carpet cleaner works most effectively, but be careful not to make the carpet overly wet or mold and mildew may form.
Rugs: Rugs are a perfect way to protect your hardwood or tiled floors. They also add a warmer feel to a chilly home. In order to clean your rugs and runners in high traffic areas, begin by vacuuming both sides. If your rugs are small, hand-wash them in the sink using a mild dish detergent. Wash with cold or lukewarm water and rinse until the water runs clear. Hang dry. This allows the rugs to retain their original color and shape, and they will last longer.
Tiles: Tiles is a wonderful flooring option for high-traffic areas like the kitchen and the bathroom. In order to keep them looking shiny and new, sweep or vacuum frequently using mild soap and water. Normally, I would use a chamois or a mop. Tile is resilient and easy-to-clean.
Terrazzo: Although different from tile, terrazzo is also a remarkably resilient flooring. For those unfamiliar with it, terrazzo is a combination of marble chips and concrete, making it elegant yet affordable. This is then smoothed over with a finish. The best way to keep this type of floor looking clean is preventative measures. Sweep or vacuum the area frequently. When necessary, wash with plain water or a neutral cleaner. Rinse the floor immediately and thoroughly, otherwise it will leave streaks and residue.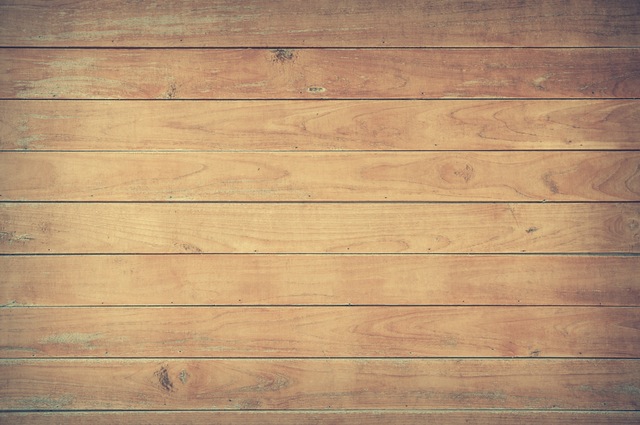 Woods: My home is covered in wood flooring, and I love it because it is easy to maintain and looks great. I simply dry mop or vacuum daily, making sure to get those hard-to-reach places. On days that I want to deep clean my hardwood, I mop using a wood-friendly cleaner, always mopping with the grain of the wood.
Vinyl: Like terrazzo, it is important to use preemptive methods to clean vinyl. Use protective feet on your furniture to avoid scuffs and scratches. Dust and vacuum daily as well as making sure to wipe up spills immediately. When mopping, I recommend just using lukewarm water. However, if you use a cleaner, use two mops. Use the first one for cleaning the floor, and use the other one to rinse the floor afterwards. Only use wax if your floor calls for it. If not, it will leave a nasty residue on your otherwise clean floor.
Stone: When cleaning a stone floor, sweep frequently either using a broom or vacuuming with out bristles. The bristles can damage and dull the shine of your stone floor. Use a damp mop when spot cleaning instead of an overly-saturated mop. When cleaning the entire surface, wash with castille soap. It's gentle and will keep up the sheen of your floor. Be careful not to use anything abrasive such as lemon juice, vinegar, or other acidic agents.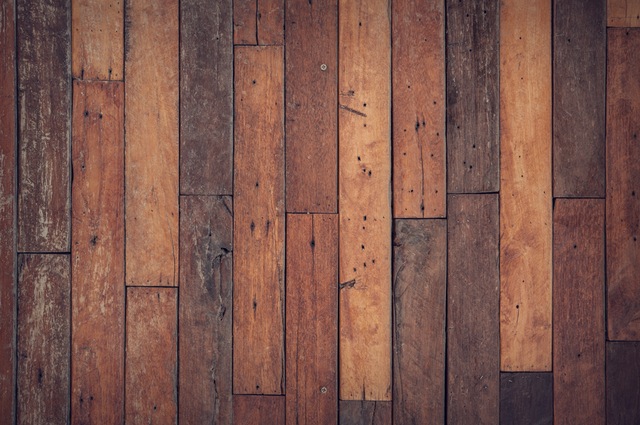 Cork: Cork flooring is a beautiful alternative to wood flooring, but requires a little more maintenance. Make sure to wipe up spills immediately before they have time to set. Damp mop the floor once a week with lukewarm water to get rid of dust and dirt. When you're deep cleaning the floor, only use certified cork floor cleaner. Others can damage your flooring. Like similar hard surface flooring, it's helpful to use preventative measures like using area rugs near the sink and stove to catch spills before they can reach the flooring.
Ceramic: Ceramic flooring is a beautiful addition to your home if you can keep them polished and neat. With ceramic floors, like many other types of flooring, it's important to spot clean when you can using hot water and a washcloth. This, along with quick sweeps throughout the week, will keep your floor looking shiny and new. Unlike other types of flooring, ceramic tile is held in place with grout. Over time the grout begins to look dingy. To remedy this, simply mix equal parts of water and hydrogen peroxide. Using a toothbrush, scrub the grout until it returns to its original pearly hue.
Although there are several rules to follow in order to keep your floors looking spotless, this will extend the life of the floors in your home. Keep in mind the preventative measures I've detailed. Clean your floors weekly in the prescribed manner. Keep putting one foot in front of the other, and your floors will thank you.
— Sydnie Olliff
Please follow and like us: