MEN WHO KEEP HOUSE: THE NOT SO ILLUSIVE CREATURE
There is an attractiveness and a level of "Manliness" to a man who tends to the house
I'm sure at this point we have all seen "Mrs. Doubtfire" (or at least know what it's about). Robin Williams plays a man-child, who in order to stay close to his soon to be ex-wife and children, begins to impersonate a female housekeeper character of his creation and eventually becomes employed by his soon to be ex-wife.  One of the major sources of comedy for this film was the fact that a man was dressed as a woman and was doing "Woman" things. Laundry, dishes, cooking, cleaning, etc. By doing these things, he actually matures and develops a higher understanding of his families needs and personalities.
This is a beloved film that has a lovely heart-warming message, and it's a feel good movie that I highly recommend. Nowadays a message like that probably would not be received the same way. Men are doing more and more things that use to be deemed as "Female work" and visa verse. And they are doing a great job! So it wouldn't the film may not have the same levels of humor it once did.
Rather than being funny, there is an attractiveness and a level of "Manliness" to a man who tends to the house. If you asked a woman what she is looking for in a man, it is doubtful she would say "Somebody that I can clean up after. Somebody who struggles with dishwasher pods and the use of multi-surface cleaner. I'm really looking for somebody who walks over crumbs, rather than sweeps them."
Our biggest problem is that we tell men that they can't do it. They can't keep house, that they're not "Doing it right", "Just let me do it", all things many of us have said to the men in our lives, and then we complain that they don't help. Well, what did we expect?!
In our society, more and more men are staying home with their children or are opting to work from home. This is increasing male involvement in the home keeping process and making some men in charge of it all together. As far as I know, there is nothing in a man's actual DNA that predetermines him to be "Bad" at the laundry or dishes. The differences in men and women can also play a role in their cleaning process and how well they do their duties.
I have found that when my husband cleans, he deep cleans. If he needs to clean up the kitchen, he will sweep, scrub the stove, clean the microwave, and disinfect the sink. But he may completely forget to run the dishwasher, or put away the food from our meal. If I clean the kitchen, I run the dishwasher, wipe the counter tops, and make sure there is nothing left on the table. A quick clean. But I won't sweep the floor (that's why I got a dog!) and I won't scrub the stove (that's why I got a cat!).
By teaching our sons and daughters alike the importance of a clean home and working environment, we are setting them up for success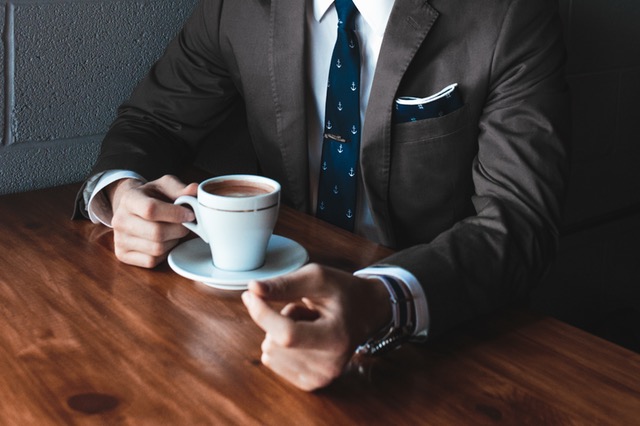 My husband is more likely to spend time deep cleaning but forgoes the little everyday things. I am more likely to keep up with all of the daily tasks but not the deep cleaning. Now that may not be the way every man cleans, but it's been my experience.
Men who take the time to work for their families, in whatever way that is, deserve to be praised!
For instance, my friend Mike loves his family. He works hard to provide during the week and on any given weekend you can find him spending his time in the front yard, back yard, basement, or garage. He takes care of all of the landscaping, all of the minor repairs, and all of the organizing and cleaning of those spaces. He cleans up after himself and appreciates his wife. He manages his time well and the majority of his weekend is spent with his family and for his family, not just playing guitar, watching sports, or playing video games.
Men like this and men like my husband set an example of what a father is capable of contributing to the home environment and emphasize the importance of strong leadership and strong partnerships.
We have this idea that women tend to everything home related, and that without us things don't function as well (if they function at all). That's simply not true. Men are just as capable of doing great cleaning and organizing for their families, as women.
Think of all of the single household families out there, many of them run my men. Their kids are clean, being fed good meals, and are wearing clean clothes.
For example, my husband was raised as an only child in a single father household. My father-in-law kept a clean and well-organized home. He did all of the cooking, laundry, cleaning, and shopping. He made sure his son was ready for school daily, had good food to eat, and had a clean and cozy house to come home to. He did all of this in addition to working a full-time job. The message we need to retain from these examples is that men can help, men should help, and men do help tend to the home. The idea that this is "Women's work" is harmful to ourselves, the men in our lives, and our children.
By raising our children to understand that cleaning is a shared responsibility and picking up after themselves is not only respectful but should be expected wherever they are, we are teaching them valuable life lessons in self-respect, and respect for others. By teaching our sons and daughters alike the importance of a clean home and working environment, we are setting them up for success. They will be more likely to take responsibility for themselves and their work, and will recognize the importance of these qualities in other people.
If we weren't raised this way, it's important to remember that you can teach an old dog new tricks. Man or woman, if you feel your spouse or partner isn't living up to their potential in sharing the household responsibilities (or maybe you feel this way about yourself), approach them from a place of knowing that they (and/or you) are capable of more and stay away from being on the defensive.
It's important to clarify expectations from the start and to not generalize or assume that a man doesn't, won't, or can't keep house.
The examples given above, remind me of the importance of men in all roles in our society and that they should be appreciated for what they already do, and encouraged to be active in our families. While we can make it work without them, and them without us, I think most of us would agree that balance is a beautiful thing, and help is always welcome.
— Shelby Ballew
Please follow and like us: